Living in Nottingham

Welcome to Nottingham
Nottingham is a very popular place to live and study. Located right in the heart of England, it's big enough to have everything you need, but small enough to feel friendly and welcoming.
Global Student Living Awards 2023
Our Kaplan Living-branded residences have been named as Best Student Community in the 2023 Global Student Living Awards. We're delighted to have won this award based on feedback from the people who matter the most — our residents. Why not join our friendly community?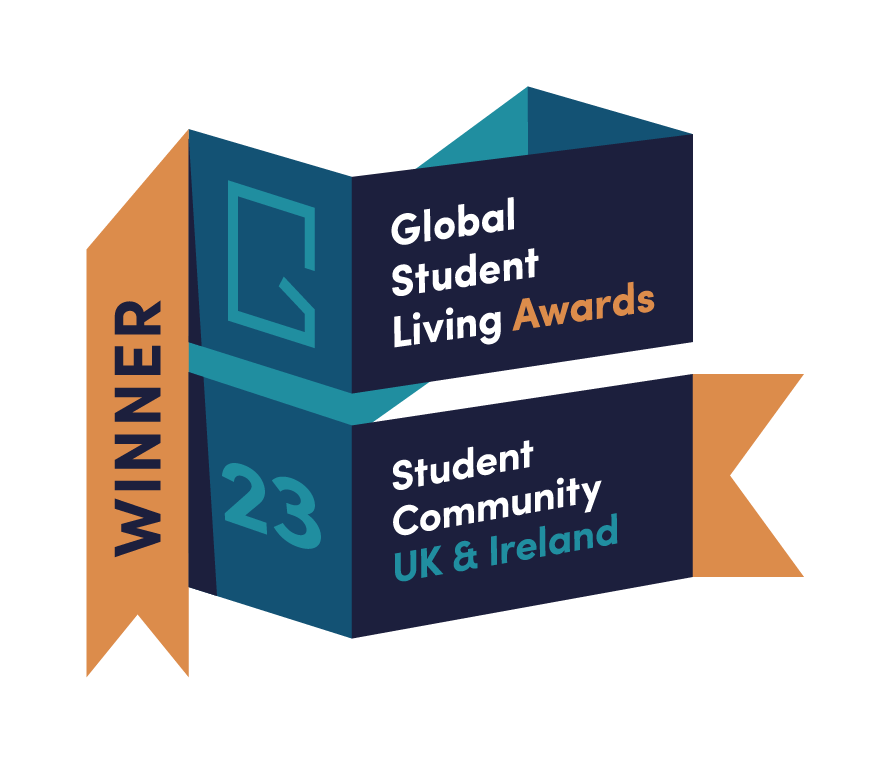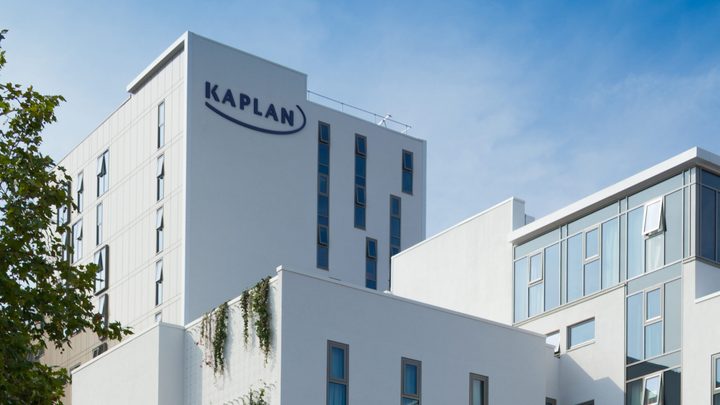 Kaplan Living Nottingham
This centrally located residence has great facilities and a friendly student community.
Prices
Rooms starting from £200 per week
Room types
Ensuite rooms and studio flats
Available to:
All students aged 16 and over (dedicated flats for under-18s)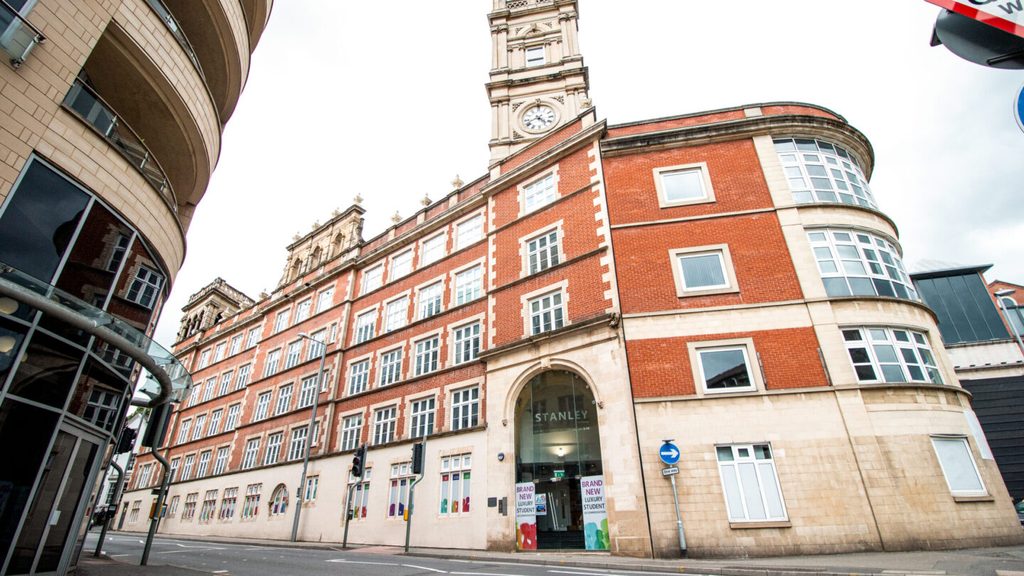 Exclusive to Pathways students
Stanley House
Enjoy luxury living at this fashionable residence with an on-site concierge.
Prices
Rooms starting from £255 per week
Room types
Studio flats
Available to:
Pathways students studying at Nottingham Trent International College and the University of Nottigham International College
All students aged 18 and over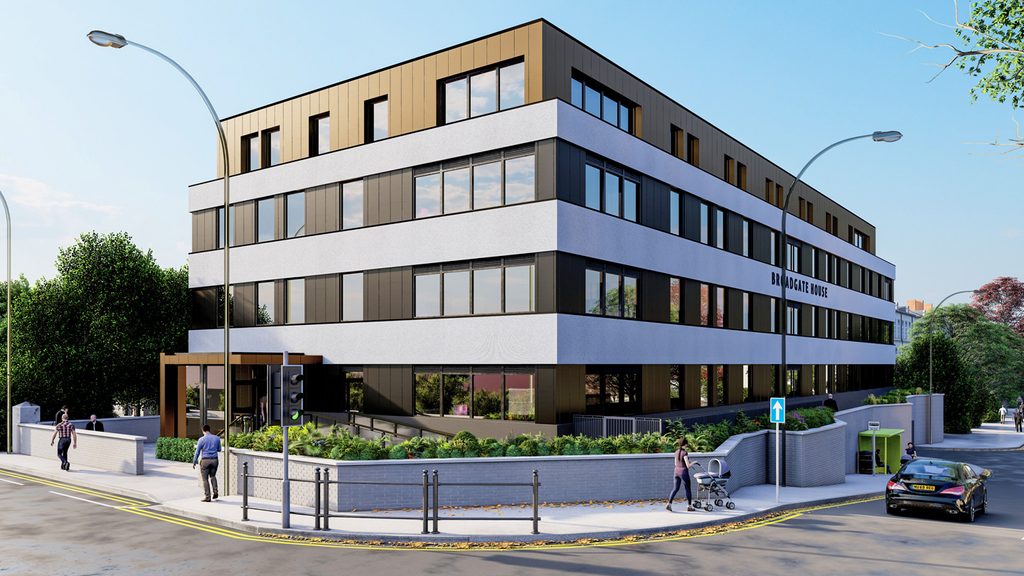 Exclusive to Pathways students
Broadgate House
A brand-new luxury student residence in Nottingham's lively Beeston area, close to the University of Nottingham.
Prices
Rooms starting from £200 per week
Room types
Ensuite rooms
Available to:
Pathways students studying at the University of Nottingham International College
All students aged 18 and over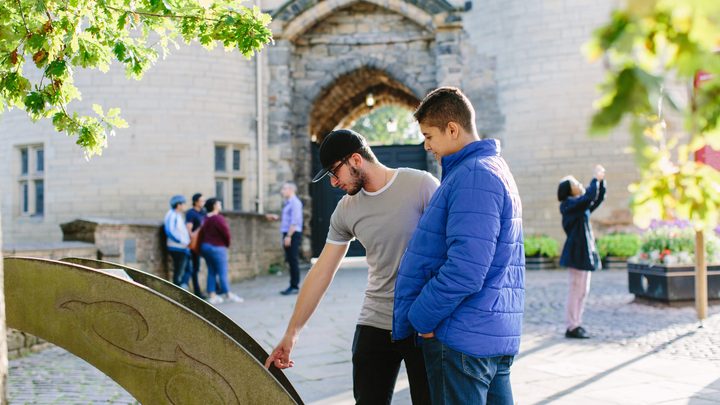 Living in Nottingham
Arts and Culture
Nottingham has so much history. You can explore the network of caves hidden beneath the city, learn about the legend of Robin Hood at Nottingham Castle, or see real dungeons and historic prison cells at the National Justice Museum.
Food
The city has a large variety of cafés and restaurants — sample cuisine from around the world or try a traditional British Sunday roast.
Shopping
You'll find your favourite brands at the Victoria Centre, or you can discover unique independent stores at the historic Lace Market area.
Exploring nature
You'll have easy access to nature in Nottingham. The Arboretum is the oldest public park in Nottingham and it's just a short walk from the city centre. It's home to an important collection of over 800 trees, some of which date back to the 19th century!
Nightlife
Nottingham is home to one of England's oldest pubs, Ye Olde Trip to Jerusalem, which was founded in 1189 AD. If you're a music lover, you'll also want to check out the legendary Rock City.
Sport
Nottingham is a great destination for sports fans. You can cheer on Nottingham Forest Football Club at the City ground, or watch national and international cricket matches at the famous Trent Bridge.
---
What's nearby
Take a short trip to Wollaton Hall, a beautiful country house and museum that featured as Wayne Manor in the Batman film, the Dark Knight Rises.
Your questions answered
Yes. Simply give us the names of your friends when you book and we'll allocate your rooms together if we can. You will need to all book the same room type and contract length. Read more here.
There are many ways you can access wellbeing support at our residences. You can call the free Student Assistance Programme advice line, or, if you'd prefer to speak to someone in person, there will always be a friendly face on the residence reception team for you to talk to. Finally, we also offer a premium support service, Kaplan Living Special Support in many of our residences. You can learn more on our student support page.
Discover more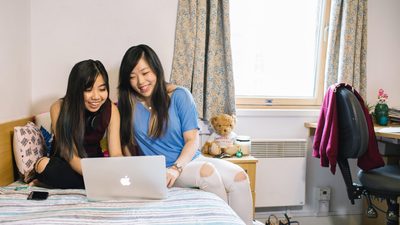 Check out the steps to book your accommodation.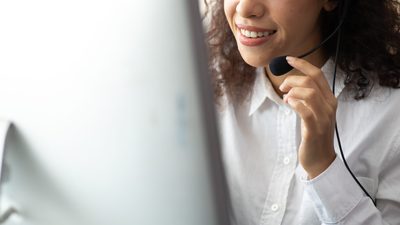 Find out about all the benefits of booking with us.