Kaplan Living Nottingham
Kaplan Living Nottingham
Come and join the friendly student community at Kaplan Living Nottingham, a centrally located student residence where you'll have everything you need to feel at home.
Key features
Global Student Living Awards 2023
Our Kaplan Living-branded residences have been named as Best Student Community in the 2023 Global Student Living Awards. We're delighted to have won this award based on feedback from the people who matter the most — our residents. Why not join our friendly community?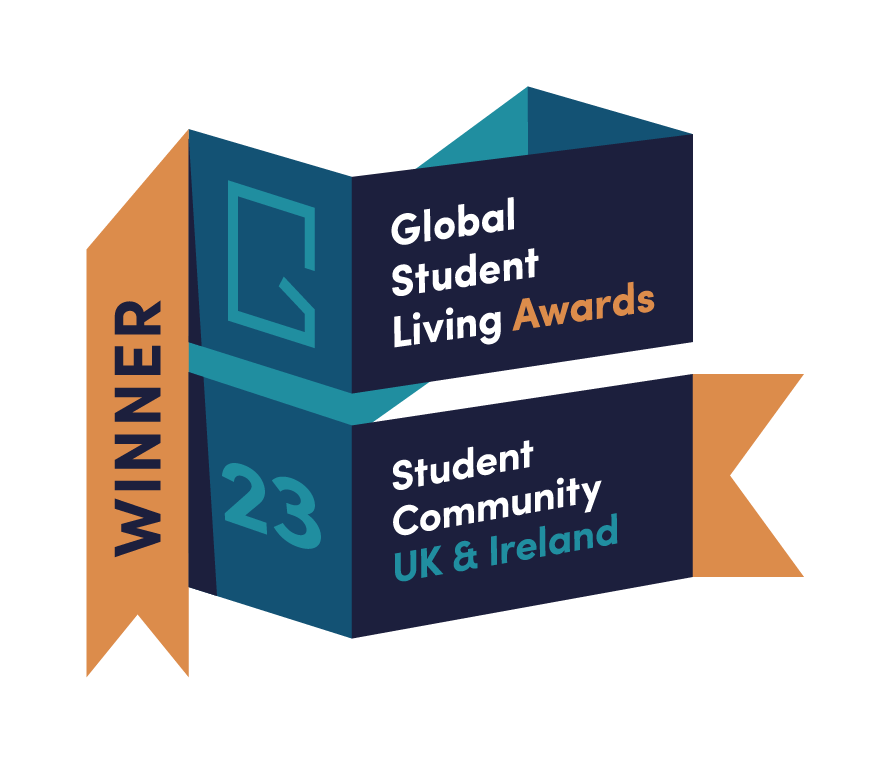 Room types
Residence features
Wellbeing
You can come to residence staff with any problems, whether it's a maintenance issue or you're just feeling a little homesick — they're there to help! You'll have access to a free helpline where you can get support and advice too. We also offer a special support package for an additional fee.
Facilities
The residence was made with students in mind, so you'll benefit from a communal study space where you can revise alone or with friends, as well as a laundry room in the building and secure storage for bikes.
Social life
You'll have everything you need for a fun and fulfilling experience, including a cinema room, social lounge, and games like pool, ping pong and table football. There's even an outdoor events space for enjoying the warmer weather. The residence also holds exciting social activities you can join all throughout the year.
Security
You'll feel safe and secure with an on-site reception and wellbeing team available 24/7, as well as secure access doors and security cameras.
What's included
It's easy to manage your money as utilities like electricity and water, high-speed WiFi throughout the residence and maintenance fees are all included in your rent. Kaplan Pathways students will also receive a standard bedding pack free of charge. All other students can purchase this separately on the booking portal.
Important information
The Kaplan Living Nottingham building will be undergoing remedial works to the exterior during the 23/24 academic year, expected to last until the autumn of 2024. The works involve building safety improvements to the external walls, which may at times be noisy. Work will be done in segments to minimise disruption and so that not everyone will be affected at the same time. Works will usually only take place during normal weekday operational hours to ensure there is minimal impact on residents living in the building, and we will do everything possible to limit disruption from noisy work during important time periods such as weeks when exams take place. There are many study facilities in close proximity to Kaplan Living that residents will have access to, and staff will be able to provide information and directions. Should you have any questions regarding these works or require further information, please contact Pathways.accommodation@kaplan.com.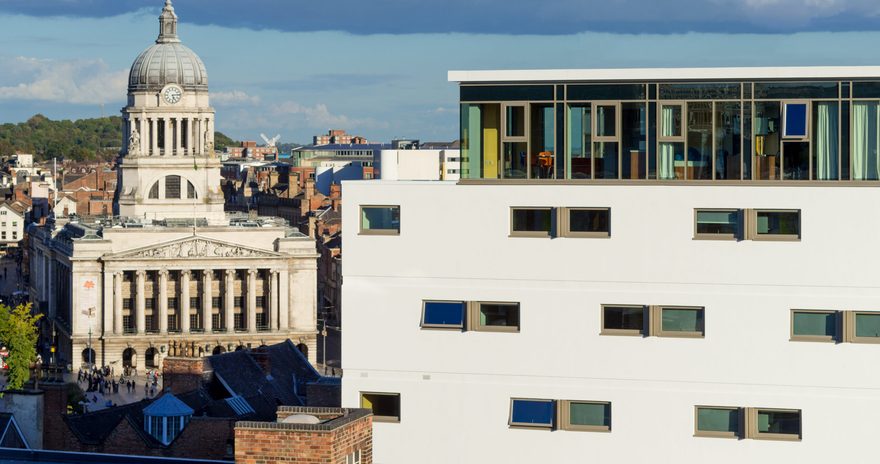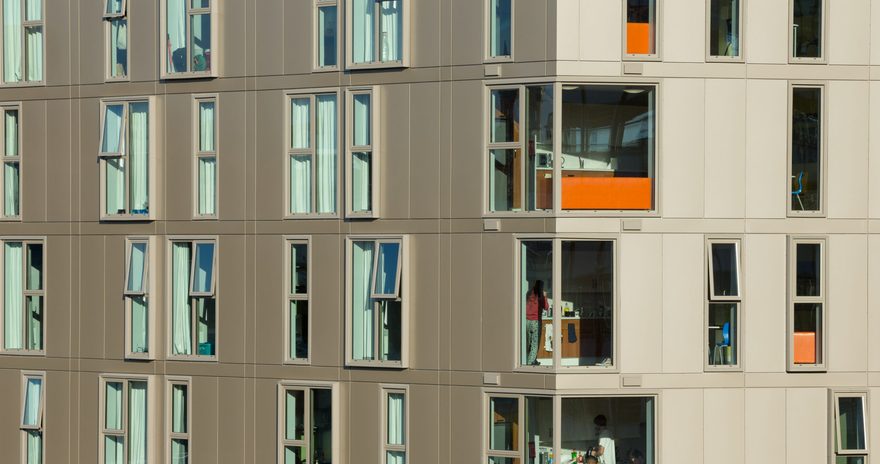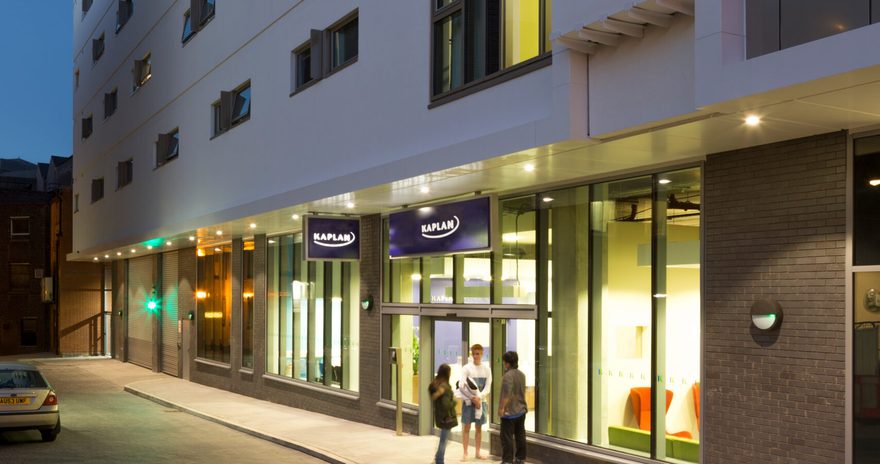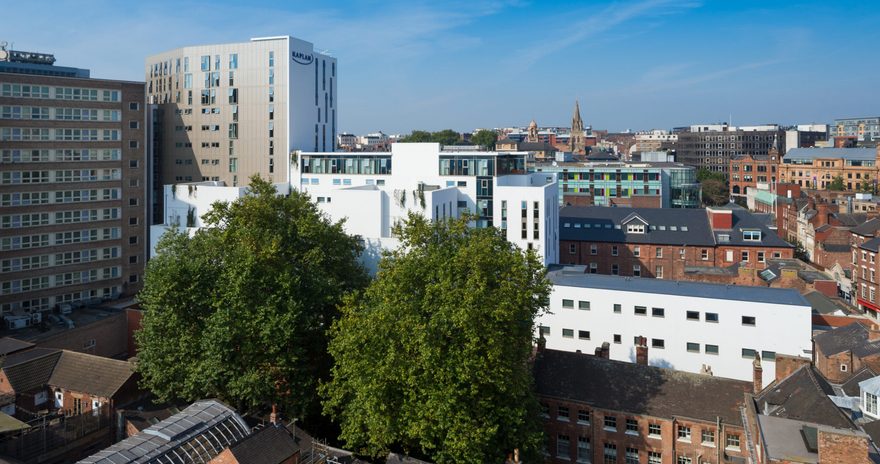 What our students think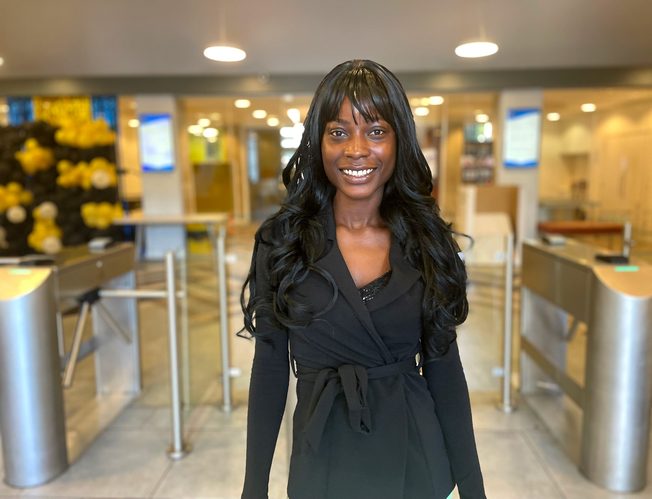 Getting around
8 Bromley Place, Nottingham, NG1 6JG
Getting around in Nottingham is simple — you'll have a range of amenities in walking distance and it's only a short journey to both Nottingham Trent University and the University of Nottingham.
Typical journey times
Discover more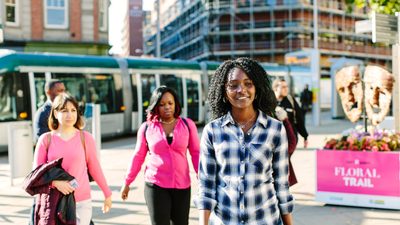 Discover what this student-friendly city has to offer.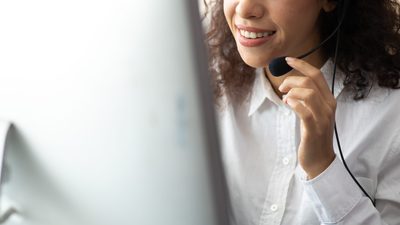 Discover the benefits of booking with Kaplan Living.